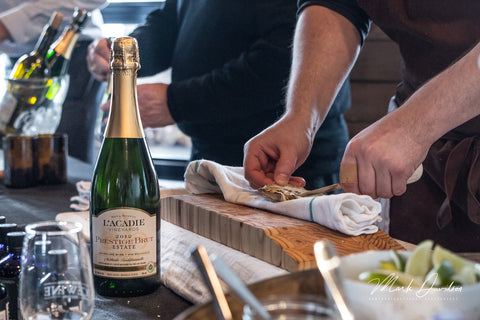 The world is waking up to the emerging sparkling wine region that exists in Nova Scotia.
Whether using vinifera grapes (think Chardonnay and Pinot Noir) or our unique hybrid grapes such as L'Acadie Blanc, our award-winning sparkling wines are hitting the spot with locals and the international crowd, too!
With notice coming from international wine shows, sommeliers from around the globe, and Canadian wine fans, it's easy to see that this wine style will factor large in the future of Nova Scotia wines.
For a fantastic look at our sparkling wine industry, including a tasting trip around the Annapolis Valley and the South Shore that you can replicate, check out the Sparkling Winos NS Travel Guide! Give Mike and Jeff a follow, too, if you are a fan of bubbles.
We locals tend to take our backyard for granted, so if Nova Scotia is your home be sure to be a Hometown Tourist this year, and try some of our sparkling wines. You'll be glad you did!